Effortless and Reliable Solutions, a Game-Changer for our firm!

Working with EZ Tek has been a game-changer for our firm. Our devices and applications work phenomenally, and they've done an amazing job at keeping our tech problems to a minimum. EZ Tek also helped us make the transition from Dropbox to SharePoint quickly and painlessly. They migrated all our data and ensured our team was fully trained in using SharePoint. Since they started servicing our firm, EZ Tek continues to solve all our tech problems. They are always reliable and responsive, and we highly recommend them.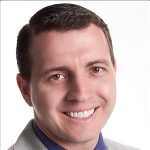 Zachary McCready
Owner
McCready Law Group
EZ Tek Support provides me peace of mind, knowing they can solve any problem that comes up!

EZ Tek Support, led by Mark, is the IT department for our company, C&A. We have complete trust in Mark and his team's ability to solve any problem that arises. As someone who isn't tech-savvy, I tend to panic when something goes wrong, but Mark is always able to calm me down and get things back on track. The biggest benefit of having EZ Tek Support as our IT department is the peace of mind it provides. They are the best!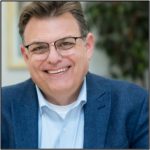 Damon Colaluca
Principal
Colaluca & Associates
EZ Tek delivers effective and simple IT solutions!

I highly recommend Mark and the team at EZ Tek Support for all your IT needs. Mark was exceptional in his level of service and expertise. He was always easily reachable and provided quick and effective solutions to any problem that arose. I was experiencing a few hardware issues, including a problem with my Wi-Fi adapter and Mark was able to resolve everything quickly. I couldn't be more pleased with the service provided by EZ Tek and I highly recommend them to any company looking for top-notch IT support.
Jacob Zeffren
CEO
Goldclip, LLC
An absolute blessing and wealth of knowledge!

Mark and his team have been an absolute blessing and wealth of knowledge.  I have yet to have an issue that they can't solve.  Not to mention their responsiveness, Mark and his team always gets back to me quickly either to let me know the matter has been handled or to provide me an ETA.  I couldn't be happier with be with EZ Tek's services and the quality of them!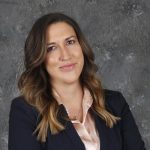 Melinda Gomez, Esq.
Founder
Law Offices of Melinda Gomez, APC
Quick communication, Incredibly experienced, and Excellent customer service!

Mark and his team have been a lifesaver! I just started my law firm, and they were awesome in setting up both my home and office computers, and phones— everything from A to Z! EZ Tek Support is always available when I need them. I have peace of mind knowing I have an expert supporting my firm. EZ Tek support has an excellent workflow and a great price!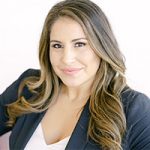 Jessica Castro Esq.
Founder
Castro & Company, APC
Supports my fully remote law firm and are SUPER fast to respond!

EZ Tek Support not only supports my fully remote law firm, but they can meet everyone's needs at each of their technical skill levels. EZ Tek spent time doing things that benefit my firm.

They are super-fast to respond and listen and respond based on our needs; we feel heard!

The best thing about working with Mark and his team is that I know that my firm's technology is being protected and maintained by someone that understands my practice. I love having conversations about our issues and receiving solutions tailored to those issues.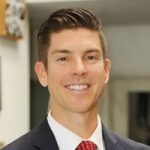 Case Barnett Esq.
Co-Founder
Case Barnett Law
Knowledgeable and realistic. You will NOT be disappointed with EZ Tek!

Having spoken with Mark at length before hiring EZ Tek Support, I knew he was very knowledgeable and honest.  I expected EZ Tek to provide virus protection and support for hardware and software issues.  I was not disappointed.  I have confidence that my devices are protected.

In addition, I was pleasantly surprised that Mark has a background with law firms, so he understood that my concerns were not just for virus protection.  He understood that my client's privacy and the security of my files is not just important; it's a requirement.  With Mark and EZ Tek Support, I feel confident that my client's information is secure.

The best thing about working with EZ Tek Support is Mark.  He and his team are responsive, knowledgeable, and a pleasure to work with!  Mark has gone above and beyond in advising me with purchasing new hardware, whether it be a laptop, desktop, or a personal hotspot.
Dana Cannon Esq.
Owner
Cannon Legal Firm
They actually know what they are doing! True problem solvers.

I am a sole practitioner and have worked with a few other IT support companies. Compared to the other companies I have worked with, EZ Tek Support has the quickest response. Plus, when I speak to a team member, I always feel confident that they know what they are doing and that whatever my issue is, they will find a solution.

The biggest benefits I have received since hiring EZ Tek Support are their quick responses and problem-solving. You have implemented a few new services that has made my work life much easier. The biggest being solving my email problems.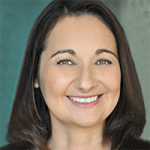 Tracy Roberts Esq.
Law Office of Tracy J. Roberts
EZ Tek NEVER keeps my team waiting!

EZ Tek support has problem-solved issues that other tech companies couldn't resolve for my business. Also, they can do repairs and updates during my off hours, which is great because I need my computer to run my business.

Mark and his team are responsive and never keep my staff waiting to resolve an issue. They listen and respond in a way that we can understand.
Melinda Elmer
Owner
The Elmer Team